aircraft overview & Services
Worldwide Aircraft Services has a long history of supporting this fleet type and consider ourselves the experts for any of your Saab 340 maintenance needs.
The Saab 340 is a Swedish twin engine turbo prop that can be configured in a 30-36 seat passenger or a cargo configuration. This aircraft first flew in 1982 and was in production until 1998. Three variants of this model were built Saab 340A, 340B and 340B+. In total, 459 Saab 340's were produced.
WASI has the right to use many STC previously developed for this aircraft such as passenger to cargo conversion, and more.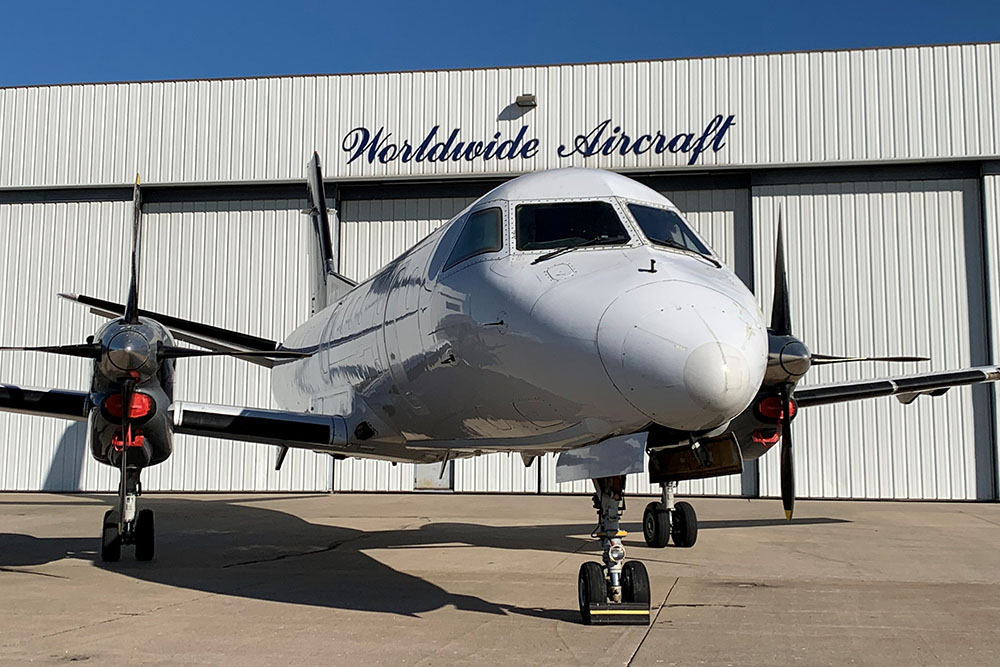 Contact Us for Scope of Work Estimate or Additional Information

Like the 42, the ATR 72 is serviced and supported by Worldwide Aircraft Services.