Worldwide Aircraft Services, Inc., an FAA/EASA certified 145 Repair Station, provides comprehensive aircraft maintenance services. These services include inspections, maintenance and repair, Structural repairs engineering services, avionic services, and aircraft modification.
Certifications Include:
Repair Station Certificate
FAA Operation Specifications
EASA Certification
CAA Cayman Islands 145 Approval
Specializing in Regional/Commuter aircraft such as Fairchild Metro, Saab 2000, Saab 340, Embraer EMB-120 and ERJ-1235/145, ART 42 and ATR72.
We are a leader in providing maintenance solutions to operators of regional sized turboprop and regional jet aircraft, and we are uniquely qualified to handle your maintenance needs providing quality products with a cost-effective approach.
Experience You Can rely on

Founded in Wichita, KS in 1986, Worldwide Aircraft Services is centrally located in Springfield, MO at the Springfield – Branson National Airport with access to an 8,000-foot runway and commercial service to Dallas, Atlanta, Chicago, and Charlotte. We service a global clientele.

PROUDLY OPERATE AS THE ONLY U.S.-BASED SAAB 2000 CERTIFIED REPAIR STATION
highly skilled personnel, including airline and factory-trained experts, deliver a wide range of maintenance services, from re-weighing to significant mods

provide FAA-mandated equipment upgrades for regional and commuter fleets, focusing on avionics programs encompassing communication, navigation, ground proximity tracking, and emergency locator services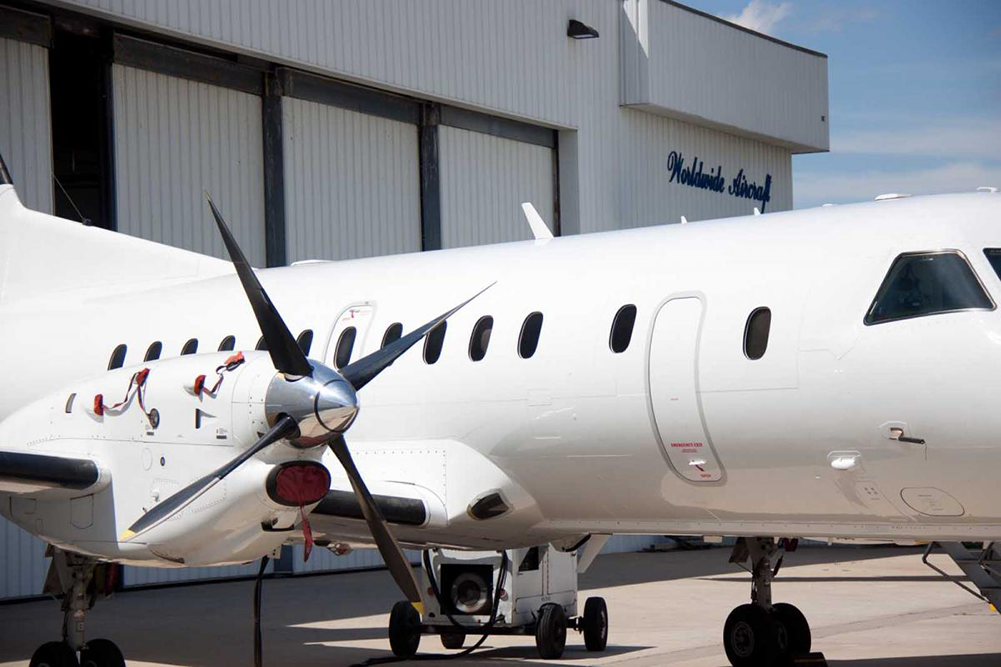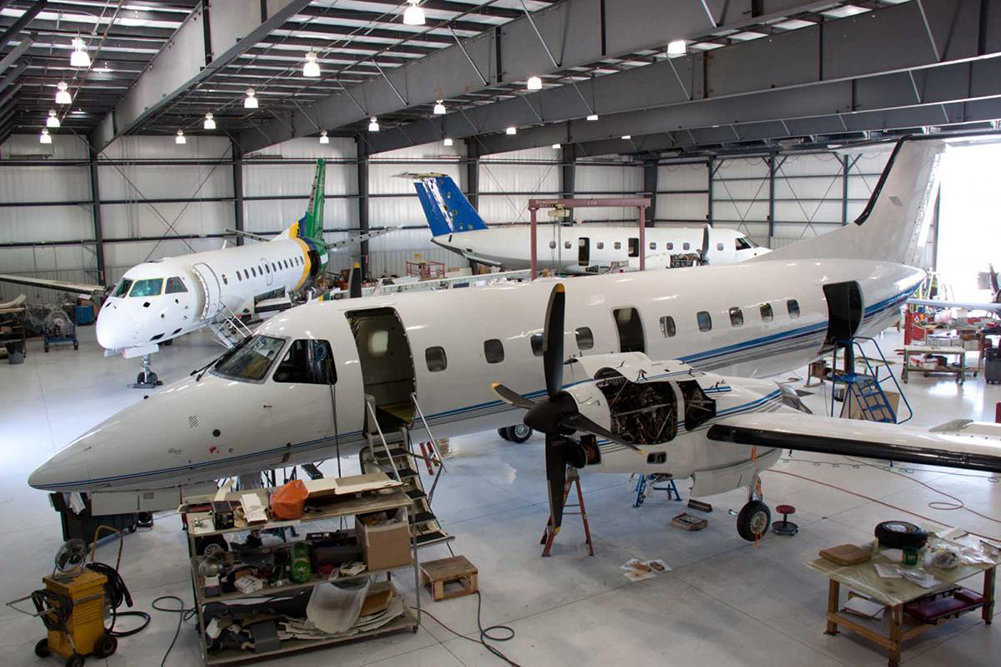 Offering solutions to meet our client's aircraft maintenance requirements.
Worldwide Aircraft Services, Inc. is a results focused organization, staffed by aviation professionals, that consistently produces a quality product.
wE have An expectation of excellence with a vision for our future while Managing by measuring, using well-defined metrics and internal cooperation & accountability.
WE ARE committed to reinvesting in the business BY ensuring a trained, qualified staff, leveraging technology, having the proper tooling and equipment and marketing our services.
We offer our clients collaborative solutions for their aircraft maintenance needs and work to grow our business through a continuous improvement mindset.
We endeavor to create positive work experiences while operating with integrity and treating one another with respect and as fellow professionals.