faa CERTIFIED
repair STATION
AIRFRAME, ENGINE, Avionics
Worldwide Aircraft Services, Inc. (FAA Certified Repair Station #OWFR547L) delivers superior service at competitive prices, showcasing unparalleled craftsmanship and technical expertise. Our comprehensive services include inspections, structural repairs, modifications, refurbishments, and more.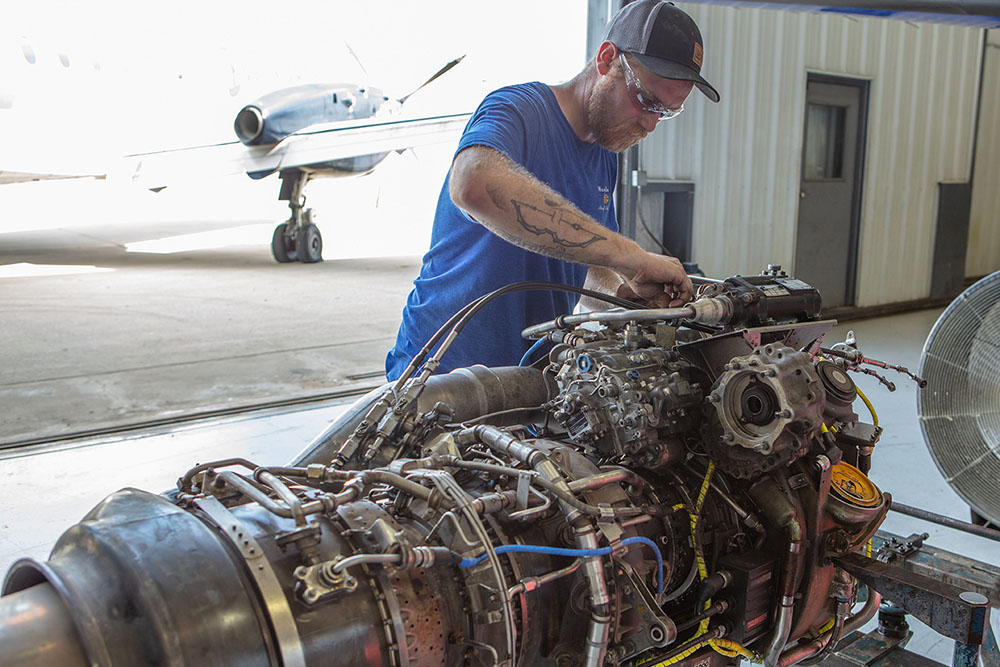 Worldwide Aircraft Services has a long history of accomplishment of various modifications done in accordance with Supplemental Type Certificates (STC's), Service Bulletins (SB's) and incorporation of Engineering Orders (EO's). These projects include passenger to cargo conversions, Avionics modifications, ballistic door installs, Airstair door installs, folding stair installs and more.
ENGINE & PROPELLER SERVICES
Our engine services cover a wide range of inspections, repairs, and preventive maintenance. We also provide propeller services for various propeller manufactures including Dowty and Hamilton Standard.
WASI has a full-service parts department capable of sourcing needed parts and materials. We also have an extensive inventory at our Springfield, MO location.
Count on Worldwide Aircraft Services, Inc. for comprehensive major structural repairs and alterations tailored to your aircraft's specific needs.
Contact Us for Scope of Work Estimate or Additional Information
Offering full avionics support, installation and repair services
Engineering dedicated to in-house repairs, modifications and supplemental type certificates
Offering passenger-to-cargo conversion for just about any plane we service with our most popular conversion — the Embraer 120