Avionics Updgrades & Modifications
Worldwide Aircraft Services offers comprehensive avionics services, including major avionics upgrades and modifications to existing avionics installs. Our qualified avionics technicians specialize in regional aircraft avionics upgrades with equipment from leading avionics manufactures to our valued customers.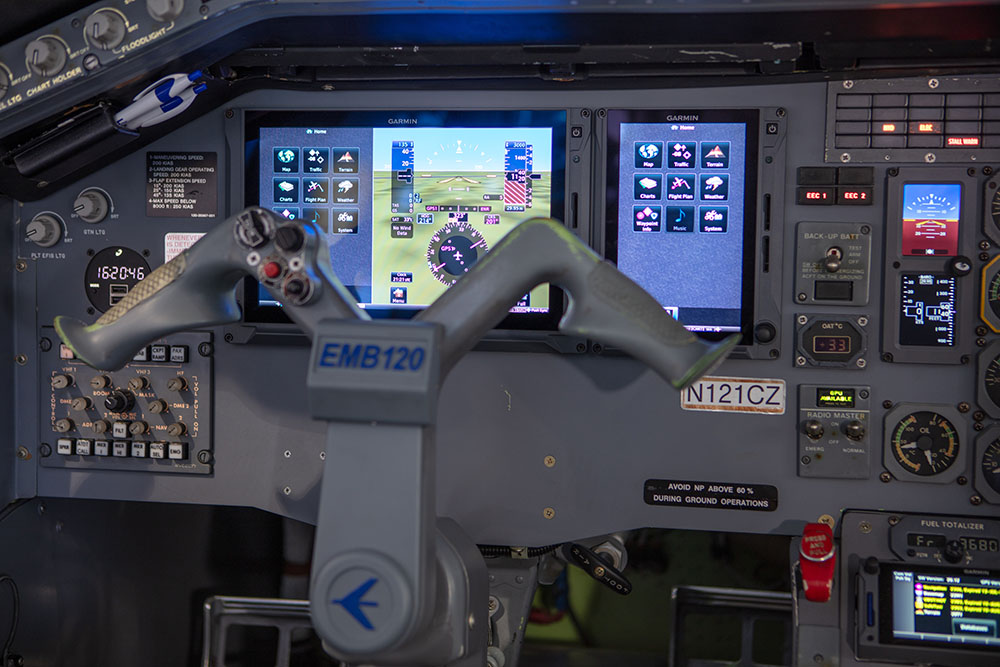 AVIONICS INSTALLS & MODIFICATIONS
Cockpit upgrades for regional aircraft is our specialty. We can modify your existing avionics suite to incorporate specific equipment needs or do complete avionics package installs with flat screen technology to fully integrate avionics systems.
With a history of providing specialized avionics services to the U.S. military and foreign governments' need for special mission platforms, WASI continues to support special mission aircraft. See our project listing for some examples. Our Avionics modifications cover all aspects of ISR needs.
The WASI Avionics Shop's professional technicians are ready to provide a full range of avionics support. This support includes Avionics inspection and repair, troubleshooting, required avionics checks, such as 91.411 and 91.413 checks.
WASI holders' various OEM dealerships to include: Garmin, Rockwell Collins, Bendix/King, Genesys Aerosystems, Jupiter Avionics, Avidyne and Nighthawk/Sandel
Contact Us for Scope of Work Estimate or Additional Information
Servicing via our FAA Certified Repair Station, including inspections, structural repairs, modifications and refurbishments
Engineering dedicated to in-house repairs, modifications and supplemental type certificates
Offering passenger-to-cargo conversion for just about any plane we service with our most popular conversion — the Embraer 120