IN-HOUSE Engineering SERVICES
Worldwide Aircraft Services, Inc. offers aircraft engineering services. Our engineering, along with an experienced workforce, are helping our customers respond to in service and maintainability challenges. "We deliver creative solutions for our customer's toughest challenges".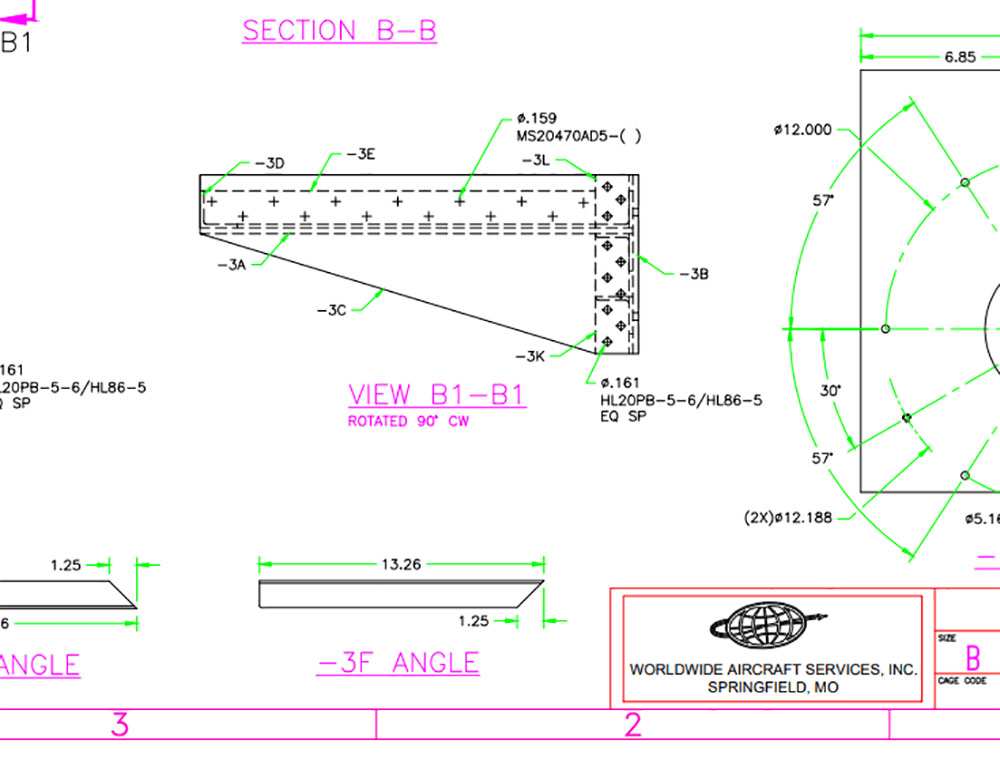 Our in-house engineering capabilities provide onsite and real-time support for active workscopes to expedite cost-effective engineering solutions.
Whether it's aircraft damage or an out of SRM limits finding, WASI Engineering Support can supply quick-turn solutions for operators at their facility or out an out station.
Our ability to develop niche products efficiently is key to meeting our customers' evolving needs.
CREATE ENGINEERING ORDERS
WASI Engineering can generate Engineering Orders with DER 8110-3, approved data in order to perform temporary or permanent repairs for damage or findings that fall outside of manufactures limits.
From the conceptual, design phase, first article introduction and through certification, WASI Engineering will coordinate the entire process towards obtaining STC approvals.
We provide solutions for special tooling needs.
SPECIAL MISSION AIRCRAFT ALTERATIONS
With a history of providing specialized engineering services to the U.S. military and foreign governments' need for special mission platforms, we continue to support special mission aircraft.
Contact Us for Scope of Work Estimate or Additional Information
Our facility is a FAA Certified Repair Station, including inspections, structural repairs, modifications and refurbishments
Offering full avionics support, installation and repair services
Offering passenger-to-cargo conversion for just about any plane we service with our most popular conversion — the Embraer 120