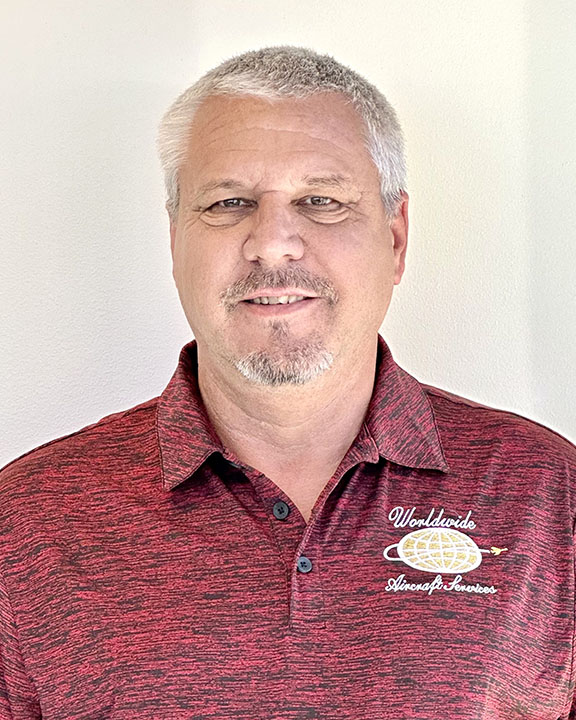 Michael Stauffer is the Chief Inspector for Worldwide Aircraft Services Inc., FAA CRS# OWFR547L. Working 27 years for the company as an A&P mechanic and holding an IA certification for 19 years, he performed duties as Crew Chief and has been in the Quality Control department for the past 12 years.
Mike graduated from Spartan School of Aeronautics in Tulsa, Oklahoma in 1989 as an Aviation Maintenance Technician and returned to his hometown of Springfield, Missouri to pursue his career in aviation.
He also enjoys activities such as fly fishing, rescuing Corgi dogs for Corgi Connection of Kansas and spending time with his wife, children and grandchild
.
< BACK