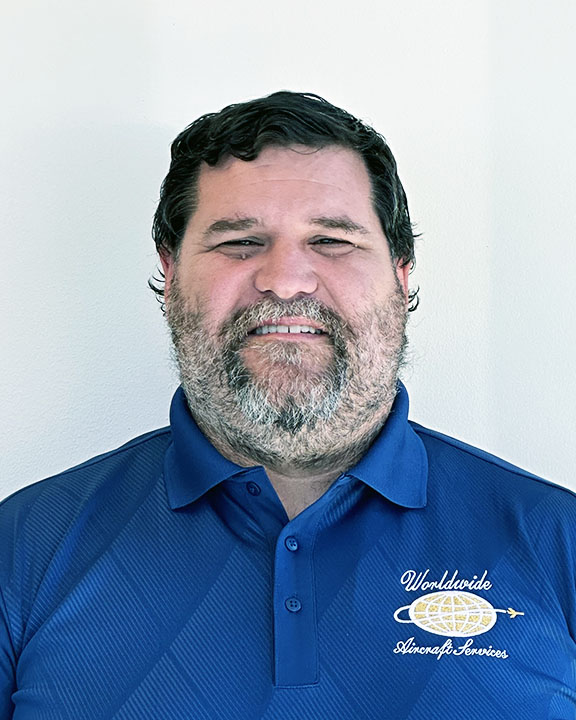 Kurt Ladendorf, Production Manager at Worldwide Aircraft Services Inc, is a College of the Ozarks graduate with a BS in Aviation Science.

He holds an FAA Airframe and Powerplant certificate as well as Private Pilot certificate. He joined the company in 2005 and has held various roles including mechanic, crew chief and Production Manager since 2013.

Residing near Hartville, MO, Kurt enjoys hunting/fishing, managing his cattle farm, and spending time with family and friends.