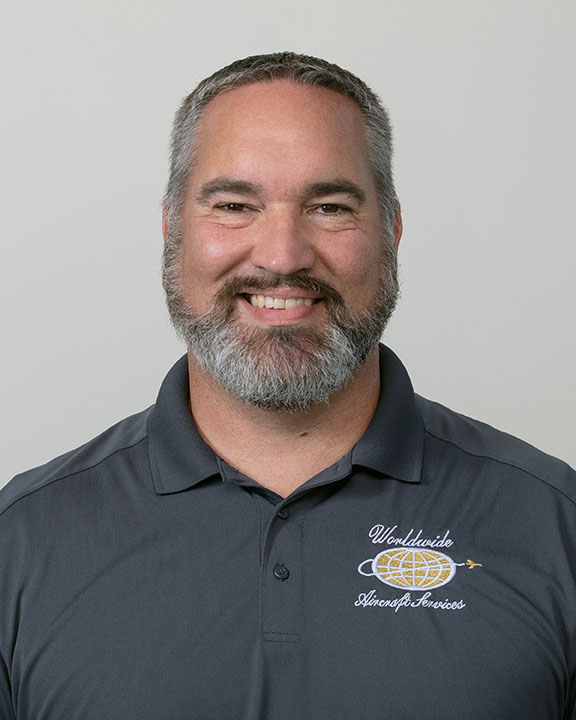 Brad Selle, the General Manager at Worldwide Aircraft Services Inc., FAA CRS# OWFR547L, is a College of the Ozarks graduate with a BS in Aviation Maintenance Technology.
He holds FAA Airframe and Powerplant certificates, as well as a Private Pilot certificate.
Brad joined the company as an A&P Mechanic and has held various positions throughout his career, including Mechanic, Quality Control Inspector, Chief Inspector, EASA Quality Monitor, and General/Accountable Manager since 2018.
Residing in Nixa, MO, Brad enjoys hunting/fishing, managing his hobby farm, and spending time with family.